Forex Trading
Once you have chosen one of our vip packages you will get an email with a link to our Premium Telegram channel.
STEP 1
Download the Telegram App to Access our Signals.
STEP 3
Download MetaTrader4 App to be able to place trades.
STEP 2
Pick the right Broker.
Brokers are firms that provide traders with access to a platform that allows them to buy and sell foreign currencies.

Choosing which broker to use when trading options is without doubt one of the single most important decisions you will ever need to make in your trading career.
Sign up with IRONFX here, Deposit 250€ to get

1 Year Free VIP Access

Using a good broker can save you money, save you time, help you find trading opportunities, and it will generally improve your overall trading experience. Therefore, we highly recommend to all of our students to sign in with the
IronFX
for the
best trading conditions
and
compatibility our signals
.
Once you've made the minimum required deposit €250 just follow the broker Instructions on how to link it with MetaTrader4 App.



STEP 4
Start to trade.
After you receive a Trading alert on Telegram it should look like this: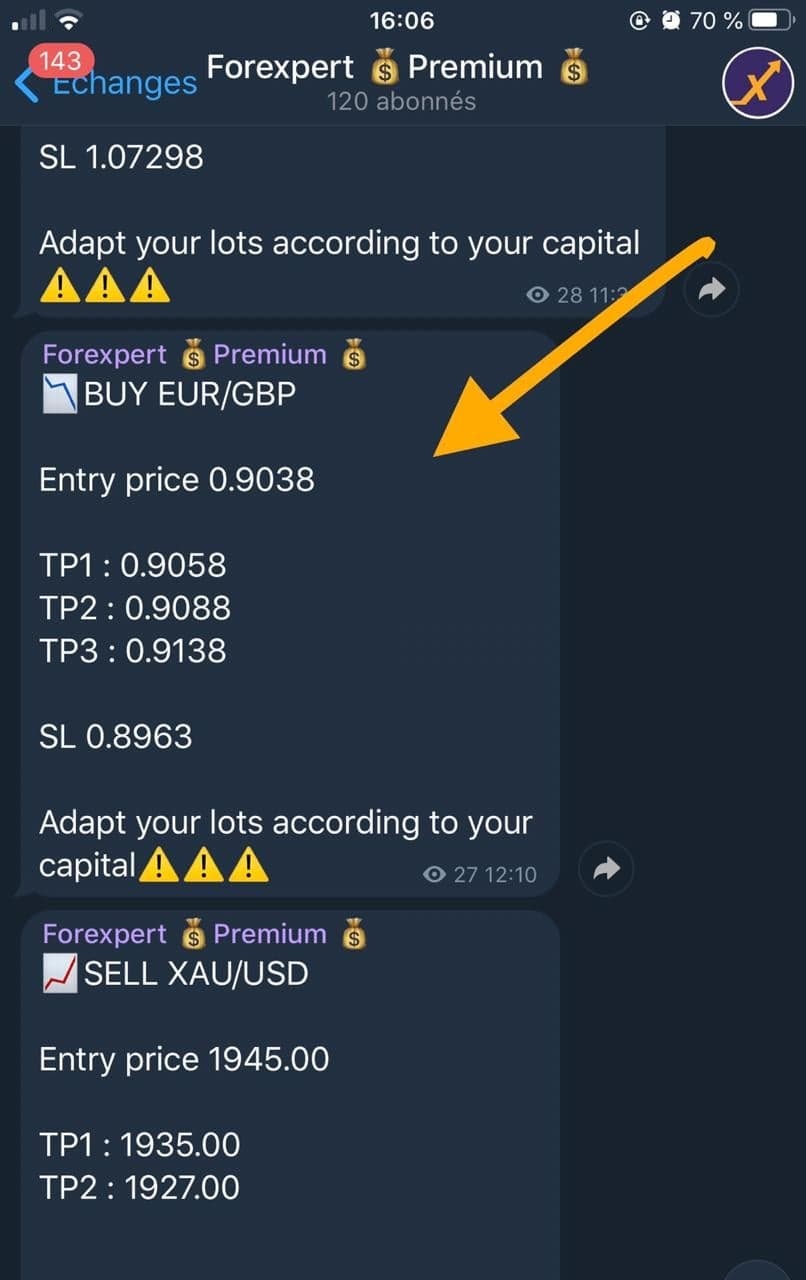 Go to MetaTrader4, select the pair and click on trade, the first thing that you need to do is to make sure that you are extremely close to the entry price. the second and most important thing that you need to do is to enter the lot size (Please choose the Lot size suitable to your capital or you will blow your account up, you will find a list of different capitals and the suitable lot size as well of our strategy down below). Then enter the SL number in the Stop Loss field and TP in the Take Profit field.
At the End you click either on Sell by Market or Buy by Market.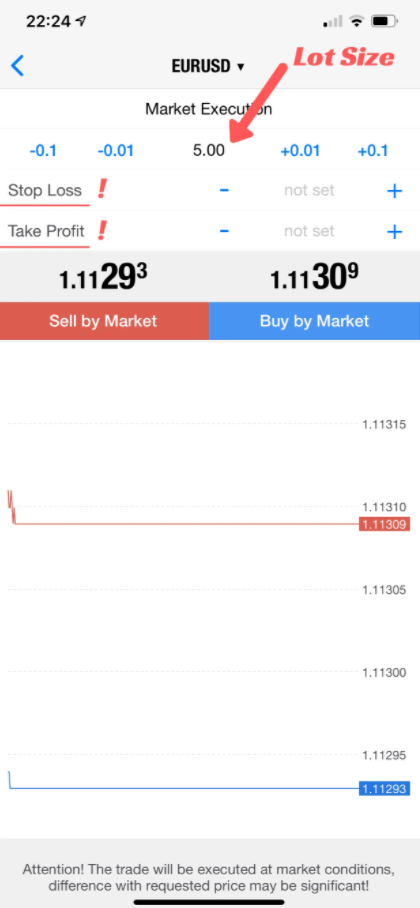 If you receive a signal with TP1 TP2 and TP3 you should divide your Lot size by 3 and open 3 positions.
For example, if you have 3000€ Capital you should open 3 trades with 0,1 Lot size each. So:
1st Position: SL –> TP1
2nd Position: SL –>TP2
3rd position: SL –> TP3